Become A Wholesale Stockist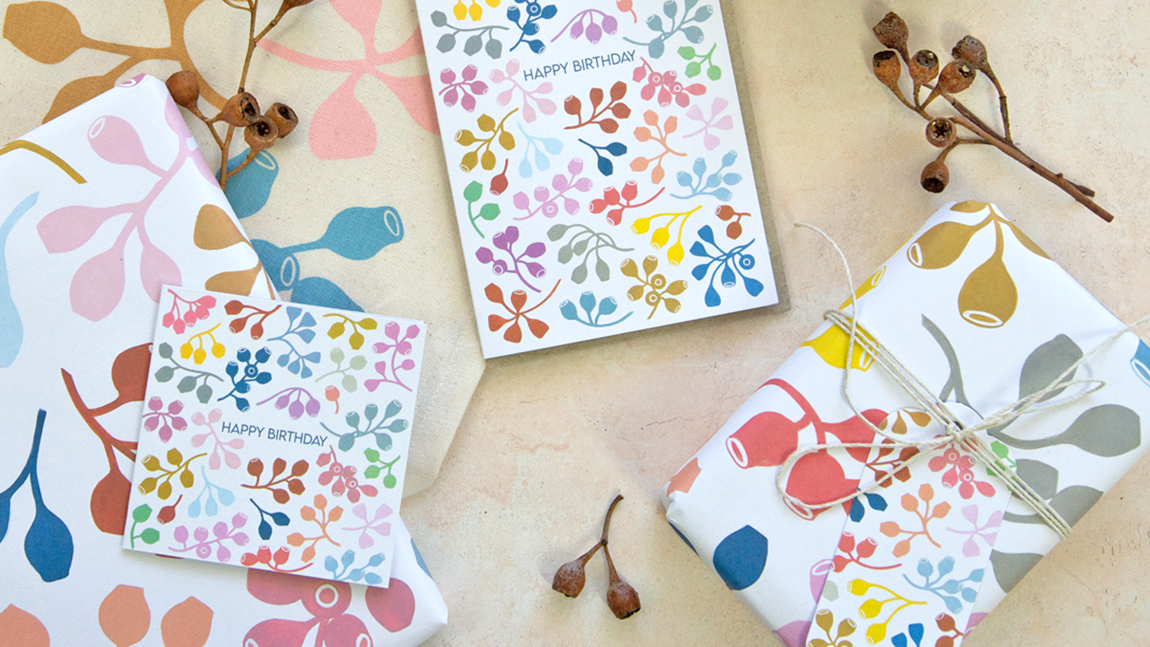 "Earth Greetings, your products are truly one of my favourite products in store. The stories behind them, the recycled process and your company philosophy... it's just a love affair for my customers and I."
~ Emma Wake, Owner - The Green Economy.
Earth Greetings love to inspire feel-good giving!
Our purpose is to help people to connect, care and celebrate, whilst contributing to a brighter future for wildlife and our planet.
As more and more people care about our sustainability and what they bring into their homes, they want to shop Australian made quality, 100% recycled, organic and plastic-free. If this sounds like your store, we would love you to get in touch about becoming a wholesale stockist.
We value and support our wholesale customers, with dedicated agents throughout Australia, happy to help you find the right products and in-store display to create an Earth friendly destination in your store. We supply beautiful display stands free of charge with kit orders, which can be found on our website after logging in under Display Stands & Kits.
To apply for wholesale access, please click here to REQUEST A WHOLESALE LOGIN and we will be in touch with you after we approve your login.
We endevour to make ordering from us is an easy and enjoyable experience, so please let us know if you require any assistance with our website.
Please sign up to our special Retailer E-news here (select Retailer) so we can keep you up to date with all our new releases. We look forward to welcoming you to our stockist family!
Our Agents
Victoria and Tasmania: Gailean Hammond of Little Red Bird Agencies
Email Gailean: sales@littleredbird.net.au
Phone Gailean: 0438 700 369
NSW and ACT: Rosie Radicic
Email Rosie: rosieradicic@gmail.com
Phone Rosie: 0408 428 753
QLD and Northern NSW: Matt Denny of Ethos Brands
Email Matt: hello@ethosbrands.com.au
Phone Matt: 0423 937 200
SA and NT: Lisa Holland
Email Lisa: lisaholland2@bigpond.com
Phone Lisa: 0419 814 104
WA: Our WA distributor is Fair Go Trading
You may order via our website, and your order and payment will be processed by Fair Go Trading (select Direct Deposit at checkout.)
Email Robert Roberts: robert@fairgotrading.com.au
Phone Robert: 0422 556 642
Display Stands & Kits
To make it easy for you to order our best sellers and display our range in-store, we offer free display stands with kits which can only be viewed after logging in. After you are logged in to our wholesale site, please navigate to DISPLAY STANDS & KITS to view and order kits. Please note that it is a condition of sale that if you purchase a kit with a free display stand, you must continue to refill any empty products with the Earth Greetings products that fit the stand.
Minimum Order
The minimum requirement for your first wholesale order is $200 including GST, and there is no minimum for re-orders. If you select direct deposit at checkout to pay later, we will be in touch with you to confirm we have received your order which will be held until your invoice is paid in full. Wholesale pricing on our website includes GST.
Applying for a credit account
Prepayment is required for all first orders with us. After your first order is paid for, you may apply for a 30 day account for your subsequent orders by filling in the credit application form via the link below.
EARTH GREETINGS CREDIT APPLICATION
After we open an account for you, please select Direct Deposit at checkout and your order will be dispatched on account. You may pay for your order at any time conveniently, by logging in to our website which will take you to your My Account page.
Returns Policy
Wholesale customers may return unsold items in a re-saleable condition (not damaged or price marked) up to 3 months after the date of invoice for the goods, for an exchange for other items. You are responsible for the freight cost to return items for exchange to our warehouse. Please refer to our full Stock Returns Policy here prior to ordering from us.