Our Purpose


Earth Greetings is Australia's original earth friendly card, gift and stationery brand. Founded on a love of nature, and a vision for a better way to live and work; to tread lightly on the planet and give back generously to restore the wild places we love. Our purpose is to inspire people to connect, care and celebrate, whilst contributing to a brighter future for wildlife and our planet.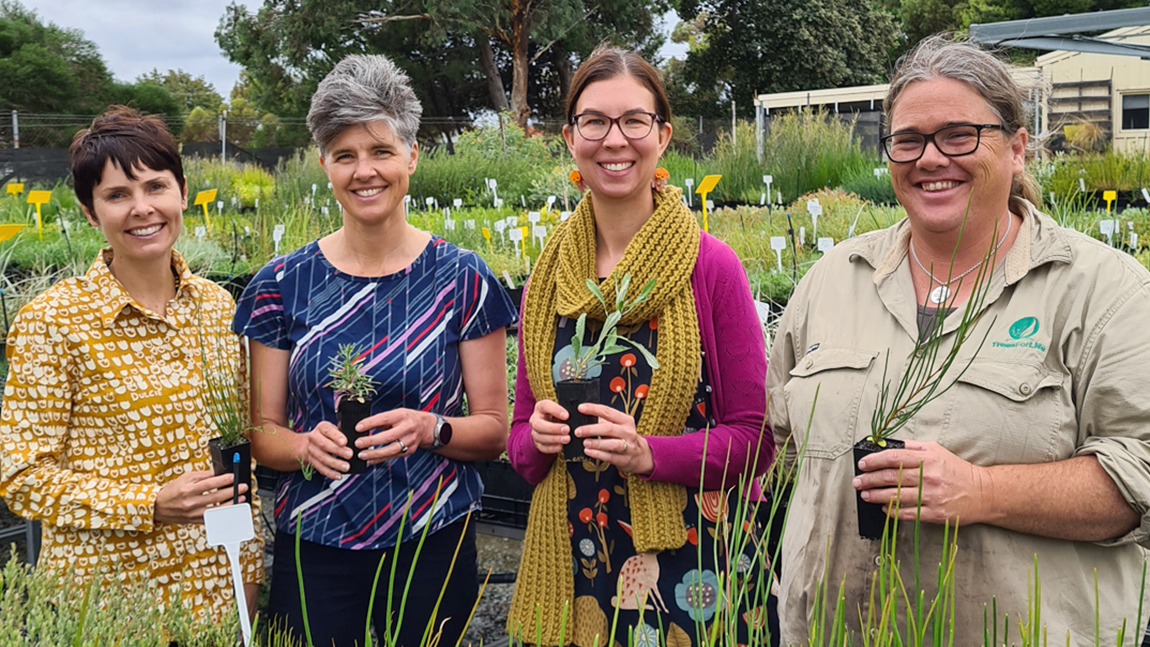 Every Order Grows A Tree For Life
We are excited to announce that our 14 year partnership with Trees For Life is entering a new era. From 1st July 2022, we will be donating the cost to grow a native tree seedling to Trees For Life for every order we send.

This enables us to enrich our support for Trees For Life in a more tangible way, knowing that they also share our goal - to create a brighter future for wildlife and our planet. Every time you order from Earth Greetings, you will be contributing directly toward this brighter future, with a native tree seedling planted for every order placed.
Trees for Life is a non-profit organisation dedicated to revegetation and the protection of threatened and valuable bushland habitat in South Australia. Their volunteers are people from all walks of life who have been inspired to "take action for the land they love" through bush care and native tree planting to restore cleared land.
Since 2008, we have been donating a portion of profit to Trees For Life enabling them to plant over 50,000 native tree seedlings directly using our donations. During the 2022 financial year alone, Earth Greetings have donated over $33,000 to charities that support wildlife and habitat including:
Adelaide Koala & Wildlife Hospital, Trees For Life, BirdLife Australia, Australian Wildlife Conservancy, Sea Shepherd, Australian Marine Conservation Society, Save The Bilby Fund, Animal Rescue Collective, WWF Australia, Nature Conservation Council of NSW, Bob Brown Foundation, Animals Australia, WIRES Wildllife Rescue, Friends of the Earth, and Landcare Australia.
Head to Treading Lightly to read more about how we make our products with the lightest possible footprint, whilst contributing to a brighter future for wildlife and our planet.
Inspiring feel-good giving.
Since 2003, Earth Greetings have been making earth friendly, Australian made 100% recycled products that feel good to give. We celebrate nature, whilst treading lightly on our planet and giving back generously. We collaborate with talented artists who are inspired by our uniquely beautiful Australian native flora and fauna, and sales of our products enable us to donate to organisations that help native wildlife survive habitat loss and climate change.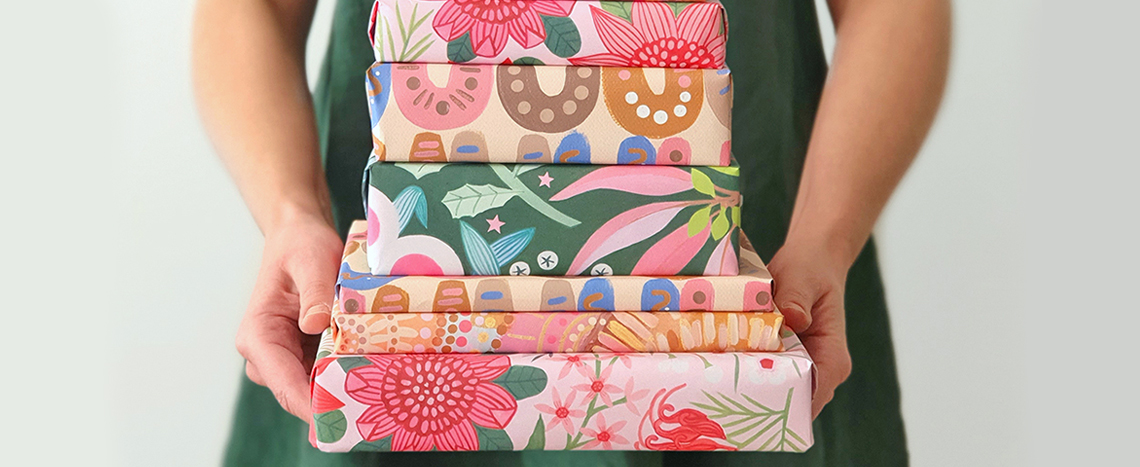 Connect, Care and Celebrate.
At Earth Greetings, connection between people, animals and planet is what we believe in. Our earth friendly cards, wrapping paper and gifts inspire connection, moments to express ourselves, to show how deeply we care and celebrate milestones, inspired by beautiful flora and flora designs to bring people closer to the natural world.
We bring people together. Families, friends and loved ones. Moments big and small, we're by your side, helping you celebrate, with Australian nature inspired, locally made, earth friendly cards and gifts that are made in a way that honours our role as custodians and caregivers of our planet.
We recognise that we are all part of, and share, the same living systems. We are one and the same. Many parts, working together. Our vision is to dissolve the artificial boundary between humans and our environment. To bridge the gap, build our understanding and continually improve.
It's a vision we've been committed to for almost two decades - encouraging others to share in our love for nature and inspiring people to protect it.
Acknowledgement of Country.
Earth Greetings acknowledge the Traditional Owners of the land in which we work, the Kaurna people, and the Traditional Owners who have country throughout Australia and have nurtured this land for tens of thousands of years.
We recognise their continuing connection to the land and wildlife, and their sovereignty which has never been ceded. It always was and always will be, Aboriginal land. We pay our respects to their Elders, past present and emerging.