Green Printing in Australia
Author: Heide Hackworth with Rodney Wade Date Posted:16 December 2022


What impact does paper and printing have on the environment, and what does it mean to be a sustainable 'green' printer?
What impact does paper and printing have on the environment?
Today most people and companies want to play their part toward a more sustainable future for our planet, and this means choosing a printer with the right eco credentials. I spoke with Rodney Wade from Australia's leading green printer Finsbury Green to find out what green printing is, and how Finsbury have led the way to make the industry more sustainable.
1. What is the difference between a 'green' printer and a regular printer?
First of all, the values. A green printer has sustainability values at the core of its culture and this reflects in the way they operate. A green printer is carbon neutral and educates suppliers, customers and other key stakeholders on how to reduce environmental impact. A green printer runs a zero waste to landfill operation, uses renewable energy, reduces water consumption and waste, and offsets carbon that's hard to eliminate through appropriate schemes. A green printer uses green technologies, sustainably sourced materials – from paper to ink – and eco-friendly packaging solutions like bio-plastic and recycled cardboards.
2. How would you describe the most environmentally friendly printing process available today?
There are key elements to sustainable printing. Developer-free technology Computer to Plate systems reduce the need for chemicals and water from the platemaking process. Avoid mineral solvent-based inks (large contributor to greenhouse gas emissions) and use vegetable-based inks made from soy and linseed oil. Low-waste pumping systems deliver ink to presses, reducing waste and maximising efficiency. A green printer uses an alcohol-free process eliminating Isopropyl alcohol which is another big source of greenhouse gas emissions and has the unpleasant odor. Another important part of the process is the reduction of chemicals and solvents to a bare minimum, ensuring consistently low factory-to-air emissions. The last factor is resource consumption. Using renewable energy is incredibly important, as well as identifying further opportunities like power factor correction, voltage optimisation and low-consumption lighting.
3. What are the most environmentally friendly inks to use in printing and why?
Solvent-free inks which contain low levels if volatile organic compounds (VOC) have less emissions and produce minimum chemical waste. Soy based ink are the most common option currently available, although new VOC free inks are in the market.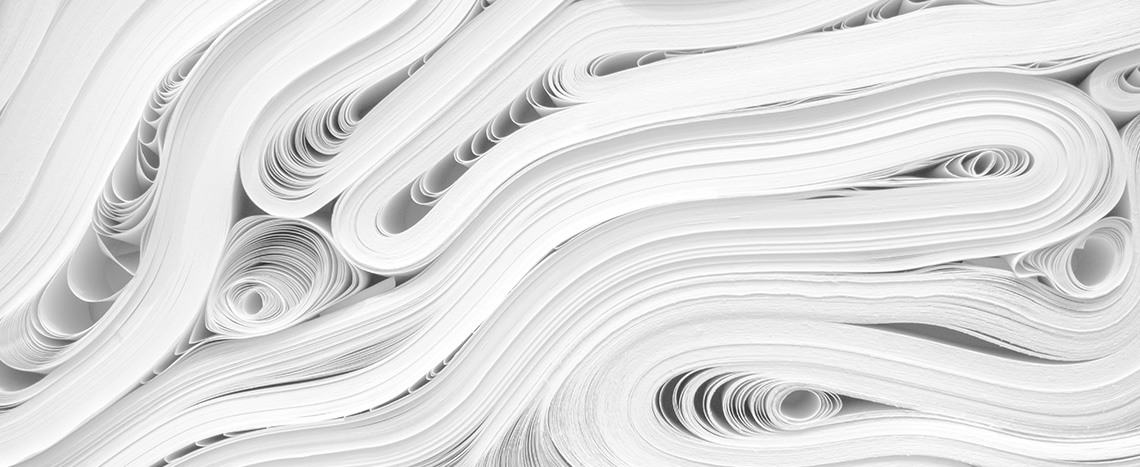 4. If sustainability was the most important outcome to your print client, what paper options would you recommend and why?
Of course recycled paper is an efficient solution but, it comes with limitations on the look of the finished product. Forest Stewardship Council (FSC) and PEFC certified paper is the paper we would recommend. The FSC Chain of Custody is the highest and most trustworthy international certification for paper and timber products and represents a guarantee that the paper is of the highest environmental value. Buying FSC certified products supports the growth of responsible forest management worldwide.
5. What recent new technology or innovations could make printing more sustainable in future?
Along the use of renewable energy sources, sustainable paper and ink, print machinery is a game changer. Some of the newest presses, such as the Komori Eight Color LED advanced offset, enable incredible environmental performance without compromise on the quality. The low energy LED curing system signal a new era in high production and quality values. Faster turnarounds reduce energy usage and emissions, the VOC-free ink used contains no solvents, the printing process happens at a lower temperature with energy savings and lower factory emissions, the machine uses greener alternatives to plasticote coatings and no toxic spray powder is used to dry paper sheets.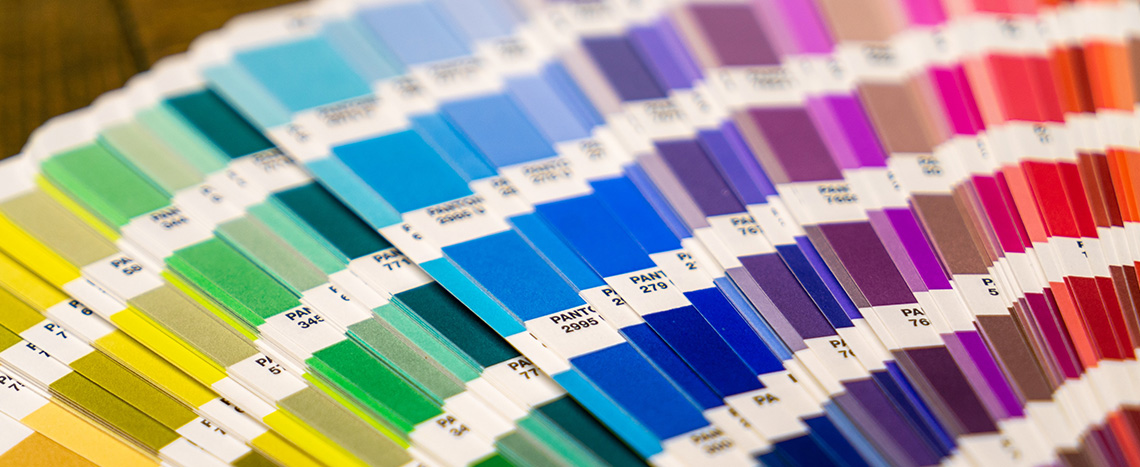 6. What would you say are the top 5 questions for designers to ask their printer to ensure they really are sustainable?
What technology and presses do you use?
What paper sources do you have?
What types if ink do you use?
How do you power your plants?
What's your approach to reduce carbon emissions and eliminate waste?
7. Tell us about why Finsbury Green chose to become a carbon neutral business, and what are some of the changes that were made to achieve a reduction in emissions?
In the early 2000, we set ourselves the challenge to reduce the impact on the environment and we've worked hard for 20 years to green our operations. When we started on this journey, we were all on the same page as to the why – it is the right to do. So the question was really how do we do this. We started looking at our own processes and gradually implemented a number of changes to become Australia's most sustainable printing company. We have invested heavily in technology and the equipment we use. We pioneered the use of vegetable-based ink and were amongst the first to implement a fully alcohol-free printing process. We have established a supply chain that allows us to source the greenest products (such as FSC certified paper) and are constantly on the look for energy use optimisation across our three sites. From an operational perspective, we run completely carbon neutral (a small portion of this is credits that we purchase for offsetting of residual carbon) and have a zero waste to landfill policy – meaning every bit of waste is reused or sent to recycling pants.
---
Leave a comment