Claire Ishino; Painting the melodies of nature.
Author: Heide Hackworth Date Posted:22 February 2022


Claire Ishino is an Australian botanical artist who is inspired by the colours and form of Australia's native flora.
Today I had the pleasure of catching up with one of our long-term artist collaborators. Claire Ishino designs one of our most popular card and stationery ranges. She also happens to be a fellow South Australian, and one of the nicest people you will meet!
Q: Tell me about your art, and how you create it.
Claire: I create colourful, graphic paintings featuring stylised botanical forms mixed with my imagination. It often starts outside where I spend time observing plants and flowers on my walks and take snapshots on my phone. From these photos I make line drawings and spend time sketching different compositions to create a final outline. My favourite part is then completing several colour roughs before enlarging the design and painting it in either gouache or acrylic.
Q: Can you tell me about your background, and what led you to becoming a full time artist?
Claire: At school I loved studying both Art and English so I wasn't sure what path to follow when I finished. I spent a year studying English and History at The University of Adelaide before switching to A Bachelor of Design majoring in Jewellery at Uni SA. After graduating I worked in the Jewellery industry for a few years before deciding to travel to Japan to teach English. Although there were elements of the jobs I worked in along the way that I enjoyed, I never felt like I was well suited to them. I guess it was this sense of discontent combined with circumstances that led me to work as a full time artist.
I met my husband while I was living in Japan and we both took a leap of faith to quit our jobs and spend a couple of months traveling in Europe. When we returned to Japan, I felt inspired to start making jewellery again and began selling my work online and through shops, galleries and design events. After our son was born, it wasn't possible to keep making jewellery in our tiny apartment and I decided to sell my workbench to make more space for him. But I kept creative in my spare moments by making little sketches and would still do pop-up events to sell some of the jewellery I still had in stock. Just before our daughter was born, we moved back to Adelaide and I continued to develop my little sketches into black and white drawings that I eventually made prints of to sell. After living in Japan for 8 years, I didn't have a 'job' to return to as such; I chose to spend time raising our young kids and creating artwork was something I could do in any time that I had spare. There was never a plan to work as a full time artist but it is just something I have transitioned to over time as our children grew and I have been able to devote more time to my work.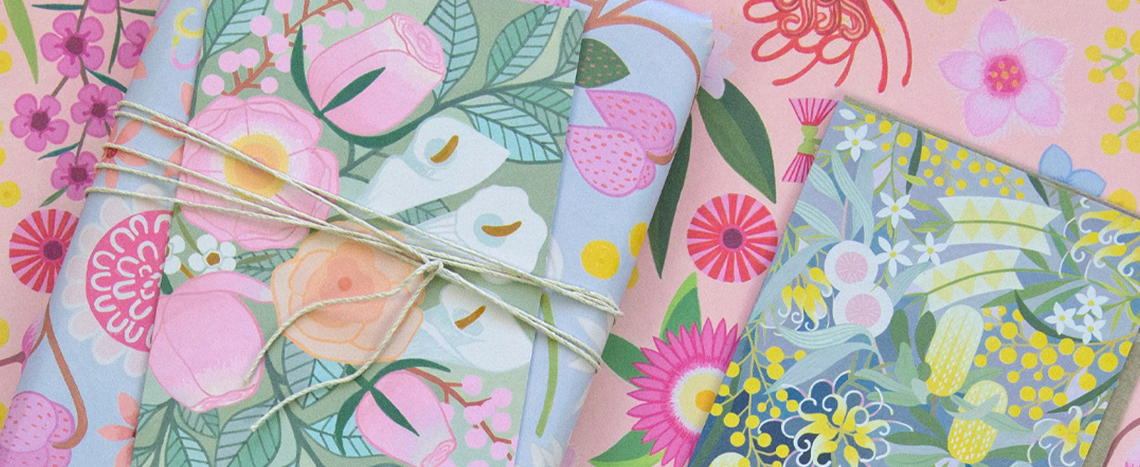 Q: What are your biggest inspirations?
Claire: Nature is my biggest inspiration and I think that will always remain so. I find comfort in the repetitive shapes and lines and the variety of colours found in flowers and leaves. I am particularly drawn to Australian natives as these are the plants that surround me and feel like home. I am inspired by music and like to draw the shapes I see or feel as I listen. I think music also provides that sense of comfort in the repetitive rhythms and vibrations. I'm also really inspired by other artists from the past and present and not necessarily visual artists; I love reading about the lives of dancers, musicians and painters or anyone who devotes their entire life to pursuing excellence in the creative field they are passionate about.
Q: Describe your typical day.
Claire: My alarm rings at 6am. I am not a morning person but I have discovered that by getting up early the morning feels much calmer. I spend the first 20 or 30 minutes of most days doing yoga or sometimes just having a cup of tea and a quiet read. Then begins the breakfast routine and making school lunches. If my daughter has an early start at school, we leave home at 7:30 and after I drop her at school I will go for a 30 minute walk before returning home to start work. As much as possible I try to keep a routine for my work day. Daylight hours are mostly for painting and if there are any prints to package I will also do that. At 3pm, it is time to head back for school pick up and to the post office if I have any orders to send. From 4 -5pm, I get a little more work done and then it's time to make dinner unless my husband is cooking and I continue working until later. My evenings are devoted to more of the admin side of my business such as replying to emails, accounting and printing any orders or working on ideas for new artwork and sketching from my photos or interesting plants I have researched online. I try to finish work by 10pm and go to bed as soon as I can after that.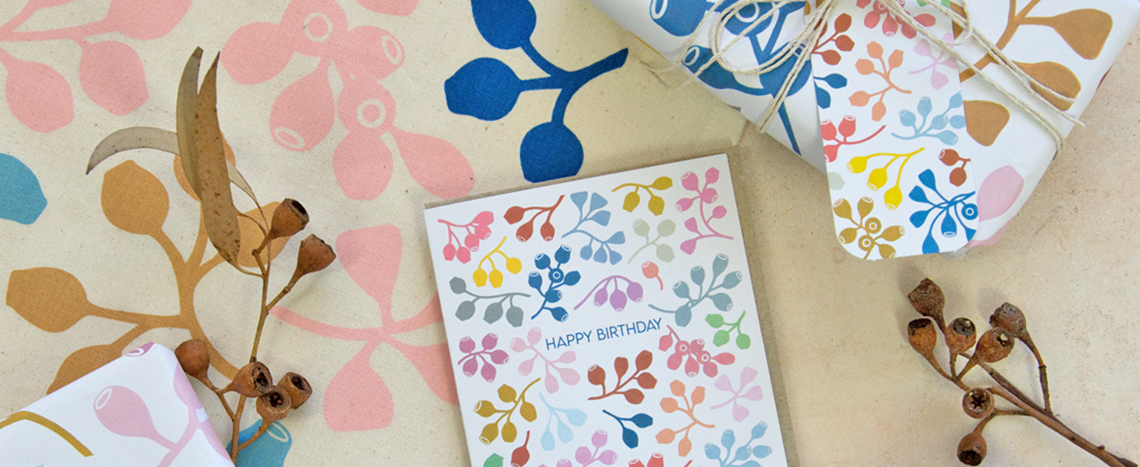 Q: How do you find the right balance between being both a creative and business person, and also a mother?
Claire: I am not sure I ever find a balance between the different roles - it is more of a constant juggle and switching of hats. I am lucky that I can work from home and choose the hours I work so this gives me incredible flexibility to be wherever I need to be for our kids but also means that my work day never really ends until late each day and I work at least a part of every weekend. It helps to have a fairly constant routine in place so I can divide my time between creating art and running the business. Our kids have their desks in our office space so it means we are often together even if we are all working on different things. It is easy to feel like you aren't doing any job well when you have to switch between different roles but at the end of the day I go to bed knowing I have used all the energy I have and that is all I can do.
Q: What do you do when you are taking a break from making art?
Claire: I like to go for walks in the botanic gardens or catch up with family and friends when I can. Saturday night is often family movie night or playing board games at home with the kids which gives me a chance to switch off from work for a while. I also spend a lot of time in the kitchen not because I love cooking or am all that good at it but because I think it is important to make meals from wholefoods rather than buying packaged alternatives. I like to visit the art gallery or see live music performances when possible and if I am not making art myself, I am often reading about others that do.
You can explore our Claire Ishino Collab here!
---
Leave a comment