Our Flood Emergency Response
Author: Heide Hackworth Date Posted:4 March 2022


Floods create an emergency situation for wildlife. How we helped people and wildlife in Australia's 2022 flood emergency.
Our hearts go out to all those affected by the unimaginable floods that have occurred in North Coast NSW and QLD.
The scale of this disaster is HUGE and as just one small business it's difficult to decide how best to help. We know people need urgent assistance right now, and are so heartened to see how ordinary members of the community have dropped everything and banded together to help others through this crisis. You are our heroes.
We have donated $500 to the Go Fund Me for Rotorwing Helicopters in Lismore who have been paying for fuel from their own pockets, so they can continue to rescue and get supplies to people impacted by the devastating floods across the northern region of NSW. We have begun the process of contacting our stockists in flood-affected areas who have lost everything, to offer replacement stock for when they can finally reopen their stores.
Floods create a wildlife emergency.
As a business committed to helping wildlife, we have been particularly heartbroken to think of the terrible plight of native animals caught up in the flood.
For wildlife rescuers, floods create huge challenges - often worse than bush fires - because the waters have destroyed supplies, vehicles, and cut off access to bushland.
We know there are many wonderful wildlife rescue organisations that need help right now, and choosing charities to donate to is always a challenging decision (so many amazing and worthy causes!)
We have made a $500 donation to The Rescue Collective who are doing an amazing job under difficult conditions. But as the scale of devastation has been revealed, it's become clear that more funds are needed to help wildlife and their rescuers.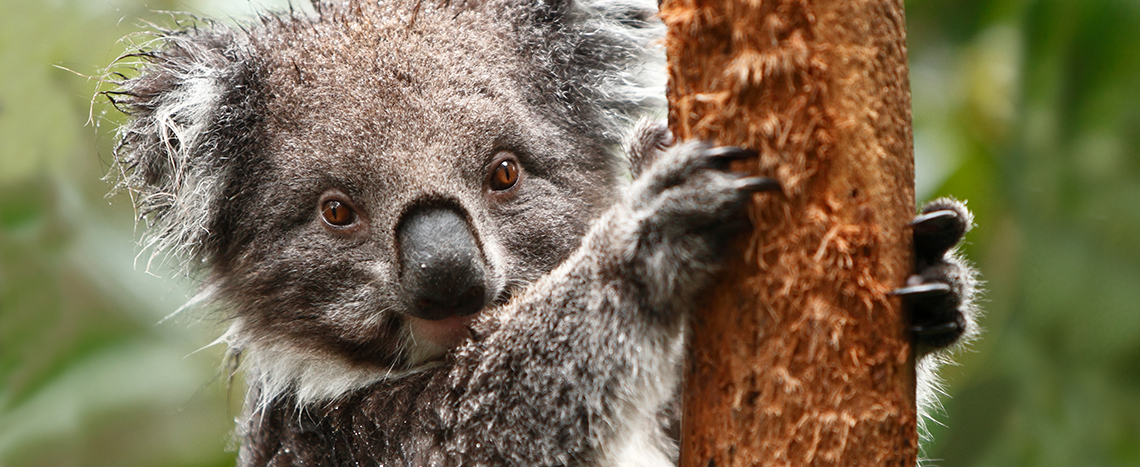 Earth Greetings donated $5 from every order placed with us during March to WIRES Flood Emergency Fund.
We have chosen to donate to WIRES (Wildlife Information, Rescue and Education Service) because they are a far-reaching organisation that have the resources to provide support where it's needed most after the flood. WIRES were incredibly generous after the 2019-20 bushfires, and are already lending support to other rescue organisations dealing with the Flood Emergency.
We are pleased to have raised $1415 in March and have donated this to WIRES. Thank you for your support!
Here is an update from WIRES about their Flood Emergency Response:
"Vast areas of NSW and Queensland are now either inundated or sodden, WIRES fully equipped emergency vehicles are out every day, attending critical rescues, providing vital advice and supporting our thousands of volunteers as they care for sick, injured and displaced wildlife.
We have been rescuing exhausted seabirds, drenched possums, orphaned wallaby and kangaroo joeys. We are ordering and coordinating the delivery of support food for wildlife that are isolated or surrounded by water.
In some areas our very experienced volunteers have been assisting vet clinics to triage native animals as vets are cut off from their clinics.
This is the work we do, day in, day out, for Australia's vulnerable wildlife.
If there are any wildlife rescue groups that we have not yet contacted, who need emergency assistance for wildlife due to the floods, please contact WIRES. We are expecting more help for wildlife to be needed as floodwaters recede and we have fully equipped rescue vehicles on standby."
Thank you WIRES and all wildlife rescuers for helping to rescue, comfort and heal animals who are suffering. To learn more about how to rescue wildlife, or if you would prefer to donate directly to WIRES Flood Fund, please head to their website.
Main image courtesy of WIRES
Instagram Auctions for Animals and Ukraine
Will be hosting a series of huge Instagram Auctions every Saturday for the next 3 weeks, with the opportunity to bid on generous gift packs that will directly support both animal flood rescue, and children in Ukraine.
Proceeds will be donated directly to Animal Rescue Cooperative Flood response, World Wildlife Foundation Flood appeal and the Ukrainian Save the Children fund.
Each pack features a full size limited edition framed print, generously donated by Claire Ishino, Negin Maddock and Natalie Jade plus a huge assortment of earth friendly cards and goodies from us!
Our first auction will begin on Saturday 2nd April at 11am and will run for 24 hours finishing at 11am Sunday 3rd April on our Instagram page. The subsequent auctions will be held over the next two weekends. Auction winner announced Monday 4th April.
---
Leave a comment